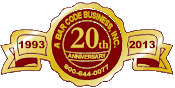 ---
---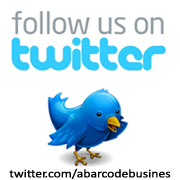 Check Digit Calculator:

Different Bar Code Types - Click Code Name for More Info:

Individual Product Labels
UPC-A/UCC-12 and EAN-13/UCC-13 .

Retail Shipping
EAN-UCC-14 (SCC) and EAN-UCC-18 (SSCC) . Instructions:

Enter all numeric characters in the appropriate Bar Code Calculator box below. Do not leave any spaces or use hyphen (-), period (.) or comma (,) between numeric characters. Please enter only numbers 0 through 9.
Press the Calculate button and your check digit will appear in the box next to the bar code.






What is Sunrise 2005?

An industry initiative in 1997 to allow United States and Canadian companies to be capable of scanning and processing EAN-8 Symbols, EAN-13 Symbols, and 12-digit U.P.C. Symbols at the Point-of-Sale by January 1, 2005. Because 2005 Sunrise may require system changes for companies, the Uniform Code Council, Inc. recommends that companies become Global Trade Item Number compliant.

For additional information on Sunrise 2005 and the GTIN (Global Trade Identification Number), contact the Uniform Code Council.