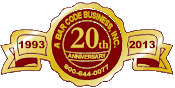 ---
---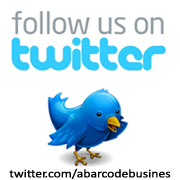 | | |
| --- | --- |
| | Datalogic Magellan 1400i Omni-Directional Imaging Bar Code Scanner |
The Magellan 1400i omni-directional imaging scanner represents the latest innovation in data capture technology from Datalogic. The second in a series of imaging-based presentation scanners, the Magellan 1400i omni-directional imaging scanner offers the highest presentation scanning performance available for convenience stores, drug stores, specialty stores and other medium volume checkout environments. The Magellan 1400i omni-directional imaging scanner's solid-state construction with no moving parts increases reliability while the small footprint frees up valuable counter selling space. Like its sister product, the Magellan 1000i omni-directional imaging scanner, the Magellan 1400i omni-directional imaging scanner excels at capturing hard-to read bar codes in an omni-direction orientation and supports both presentation and sweep scanning styles. The Magellan 1400i omni directional imaging scanner raises the bar even further by providing PDF decoding, a larger scan volume, a longer depth-of field, rubber overmolded grips for handheld use, and a standard targeted scanning mode for scanning close proximity bar codes such as those on a pick list. The Magellan 1400i omni-directional imaging scanner is the best bar code scanner for customers who need the highest performance, reliability, and value in a small presentation scanner design.
Features & Benefits


Aggressive imaging performance and intuitive operation reduces checker training and speeds checkout for better customer service
Autodiscriminates PDF and 1D bar codes
Checkpoint Systems EAS compatible
Hands-free scanning for small, easily handled items, handheld scanning for bulkier items
New imaging technology eliminates moving parts associated with laser scanners for improved reliability
Precise imaging scan volume eliminates misreads caused by stray laser scan lines
Small footprint and size allow for easy integration into point-of-sale
Standard product is available in either Black or Light Grey. Other colors and custom logo options are available for a minimum quantity purchase. Please contact PSC or your PSC reseller for more information on this service.
Targeted scanning mode for PLU Lists
Textured rubber grip area and small size allow hands of all sizes to comfortably hold the scanner when needed
Tilting stand allows scan volume to be optimized for each user and has screw holes for fixed mounting

Product Data Brochure - Requires Adobe Acrobat (Click here to download Adobe Acrobat).
No.

Manufacturer

Manufacturer Item No.

Description (click for more detail)

US$ List Price

Your Price

Availability
Sorry, no matches were found.