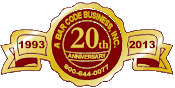 ---
---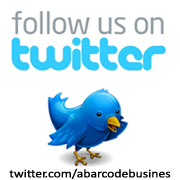 | | |
| --- | --- |
| | SATO MB200i Portable Printer |
SATO's new mobile MB Series Portable Printers are the ideal solution for portable print applications. Their compact size, rugged design and lightweight make them ideal for mobile, on-demand printing needs. It's one of the industries first to implement both Peel&Present and Linerless material handling capabilities build into the standard unit. The MB200i comes standard with IRDA and RS232, with optional 802.11b (standard with a large display) and Bluetooth wireless technologies.
Features & Benefits


Cross Dock Label
Mobile Citation
Mobile Printing
Point-of-Sale
Price Marking-Mark Down
Product Identification
Receipt Printing
Route Accounting
Shelf Labeling
Specimen Labeling

Product Data Brochure - Requires Adobe Acrobat (Click here to download Adobe Acrobat).
No.

Manufacturer

Manufacturer Item No.

Description (click for more detail)

US$ List Price

Your Price

Availability

---

1
Sato
WWMB20000
MB200i Portable Direct Thermal Printer (203 dpi, Serial Interface, IRDA and Battery)
$845.00
$596.60
Call for availability

---

2
Sato
WWMB20070
MB200i Portable Direct Thermal Printer (203 dpi with Bluetooth Interface and No Boot)
$1,095.00
$773.09
Call for availability

---

3
Sato
WWMB22081
MB200i Portable Direct Thermal Printer (203 dpi, Wireless, Battery and Boot)
$1,345.00
$949.60
Call for availability

---

4
Sato
WWMB22000
MB200i Portable Direct Thermal Printer (203 dpi, Serial and IrDA Interfaces, Battery and Boot)
$895.00
$631.89
Call for availability

---

5
Sato
WWMB20080
MB200i Portable Direct Thermal Printer (203 dpi, Battery and 802.11b Wireless INT)
$1,295.00
$914.30
Call for availability

---

6
Sato
WWMB22070
MB200i Portable Direct Thermal Printer (203 dpi, Bluetooth, ROHS, Battery and Boot)
$1,145.00
$808.40
Call for availability

---

7
Sato
WWMB23070
MB200i Portable Direct Thermal Printer (203 dpi, Battery, Bluetooth, ROHS)
$1,095.00
$773.09
Call for availability