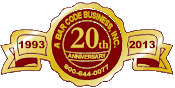 ---
---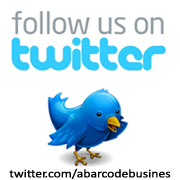 | | |
| --- | --- |
| | MMF MediaPLUS Cash Drawer |
With over 250 Cubic Inches of media capacity and deep storage compartments the MediaPLUS Cash Drawer holds more receipts documents and other media than any other drawer of its size. Its choice of 4 popular sizes universal printer interface and adjustable storage compartments makes this the most versatile cash drawer available anywhere.
Features & Benefits


Cables: Modular Cables Sold Separately
Catch/Release Mechanism: Positive catch system with fail proof
Color: Putty, Black, Cool White, and Galaxy Gray
Construction: 16 and 20 gauge steel chassis and housing. High strength durable plastic inner drawer
Durable Front Drawer: High strength and high security ABS plastic drawer front features 3 large media slots, recessed lock and textured finish
Finish Textured Hybrid Powder Coat
Lock Feature: 4-position, 4-function lock with 2 keys
Media Storage: 3 large media slots funnel credit/debit receipts, checks and other media into 3 deep, separated, adjustable compartments providing over 250 cu. in. of storage capacity
Money Tray: ABS plastic tray features 5 fixed currency and 5 fixed coin compartments with spring loaded steel bill weights. (International 6 coin/6bill adjustable tray also available)
Slides: Ball bearing, full extension, zinc plated slides
Under Counter Mounting: Heavy duty steel brackets are available for below counter mounting
Universal Interface: Interfaces with all popular manufacturer printers (standard 12V and 24V solenoids)

Product Data Brochure - Requires Adobe Acrobat (Click here to download Adobe Acrobat).
No.

Manufacturer

Manufacturer Item No.

Description (click for more detail)

US$ List Price

Your Price

Availability

---

1
MMF POS
226-125201382-04
MediaPLUS Cash Drawer (20 Inch, Domestic Tray, 12/24V and Keyed Alike) - Color: Black
$330.00
Call for pricing
Call for availability

---

2
MMF POS
226-125161382-89
MediaPLUS Cash Drawer (Color Matched Front, 16 Inch, Standard Tray, 12/24V, Alike Lock and No Bell) - Color: Putty
$253.00
Call for pricing
Call for availability

---

3
MMF POS
226-125161372-89
MediaPLUS Cash Drawer (Color Matched Front - 3 Media Slots, 16 Inch, Standard Tray, Dual 12/24V, Random Lock and No Bell) - Color: Putty
$253.00
Call for pricing
Call for availability

---

4
MMF POS
226-125161372-E5
MediaPLUS Cash Drawer (Color Matched Front - 3 Media Slots, 16 Inch, Standard Tray, Dual 12/24V, Random Lock and No Bell) - Color: Cool White
$253.00
Call for pricing
Call for availability

---

5
MMF POS
226-125161372-04
MediaPLUS Cash Drawer (16 Inch, Domestic Tray, 12/24V and Standard Lock) - Color: Black
$253.00
Call for pricing
Call for availability

---

6
MMF POS
226-125201372-E5
MediaPLUS Cash Drawer (Color Matched Front - 3 Media Slots, 20 Inch, Standard Tray, Dual 12/24V, Random Lock and No Bell) - Color: Cool White
$278.00
Call for pricing
Call for availability

---

7
MMF POS
226-125201372-04
MediaPLUS Cash Drawer (Color Matched Front - 3 Media Slots, 20 Inch, Standard Tray, Dual 12/24V, Random Lock and No Bell) - Color: Black
$278.00
Call for pricing
Call for availability

---

8
MMF POS
226-125201372-89
MediaPLUS Cash Drawer (Color Matched Front - 3 Media Slots, 20 Inch, Standard Tray, Dual 12/24V, Random Lock and No Bell) - Color: Putty
$278.00
Call for pricing
Call for availability

---

9
MMF POS
226-125181372-E5
MediaPLUS Cash Drawer (Color Matched Front - 3 Media Slots, 18 Inch, Standard Tray, Dual 12/24V, Random Lock and No Bell) - Color: Cool White
$276.00
Call for pricing
Call for availability

---

10
MMF POS
226-125181372-04
MediaPLUS Cash Drawer (Color Matched Front - 3 Media Slots, 18 Inch, Standard Tray, Dual 12/24V, Random Standard Lock and No Bell) - Color: Black
$276.00
Call for pricing
Call for availability

---

11
MMF POS
226-125181372-89
MediaPLUS Cash Drawer (Color Matched Front - 3 Media Slots, 18 Inch, Standard Tray, Dual 12/24V, Random Lock and No Bell) - Color: Putty
$276.00
Call for pricing
Call for availability

---

12
MMF POS
226-125203372-04
MediaPLUS Cash Drawer (Color Matched Front, 3 Media Slots, 20 Inch, International Tray, Dual 12/24V Upgradeable, Random Lock and No Bell) - Color: Black
$298.00
Call for pricing
Call for availability

---

13
MMF POS
226-125203372-89
MediaPLUS Cash Drawer (Color Matched Front - 3 Media Slots, 20 Inch, International Tray, Dual 12/24V, Random Lock and No Bell) - Color: Putty
$298.00
Call for pricing
Call for availability

---

14
MMF POS
226-125163372-04
MediaPLUS Cash Drawer (Color Matched Front - 3 Media Slots, 16 Inch, International Tray, Dual 12/24V, Random Lock and No Bell) - Color: Black
$273.00
Call for pricing
Call for availability

---

15
MMF POS
226-125163372-89
MediaPLUS Cash Drawer (Color Matched Front - 3 Media Slots, 16 Inch, International Tray, Dual 12/24V, Random Lock and No Bell) - Color: Putty
$273.00
Call for pricing
Call for availability

---

16
MMF POS
226-125183372-04
MediaPLUS Cash Drawer (Color Matched Front - 3 Media Slots, 18 Inch, International Tray, Dual 12/24V, Random Lock and No Bell) - Color: Black
$295.00
Call for pricing
Call for availability

---

17
MMF POS
226-125201472-04
MediaPLUS Cash Drawer (Color Matched Front, 3 Slots, 20 Inch, Standard Tray, Multi-Serial, Random Lock and No Bell) - Color: Black
$411.00
Call for pricing
Call for availability

---

18
MMF POS
226-125161872-04
MediaPLUS Cash Drawer (Color Matched Front - 3 Media Slots, 16 Inch, Standard Tray, USB, Random Lock and No Bell) - Color: Black
$392.00
Call for pricing
Call for availability

---

19
MMF POS
226-125201572-04
MediaPLUS Cash Drawer (Color Matched Front, 3 Slots, 20 Inch, Standard Tray, Std. Serial, Random Lock and No Bell) - Color: Black
$338.00
Call for pricing
Call for availability

---

20
MMF POS
226-12518138204
MediaPLUS Cash Drawer (Color Matched Front - 3 Media Slots, 18 Inch, Standard Tray, Dual 12/24V, Keyed Alike 7590 and No Bell) - Color: Black
$322.00
Call for pricing
Call for availability