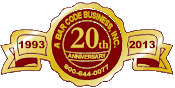 ---
---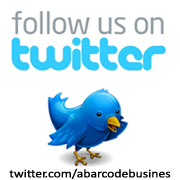 | | |
| --- | --- |
| | SATO CL408e Barcode Printer |
For advanced technology and high-speed performance the CLe Series printers have no match in the industry. Built in the tradition of SATO's rugged dependability the CLe Series printers are based on RISC processors delivering high-quality images at high speeds.
Features & Benefits


2 Line LCD Display/Menu System
21 Bar Code Motorolaogies, Including 2-D
21 Bar Code Symbologies, Including 2-D
22 Built-In Proportional and Expandable Fonts
External Accessory Port
Intelligent Print Head Control
Internal Scalable TrueType Fonts
Moveable Sensors
Options: Label Cutter, Label Dispenser
PCMCIA and Flash Memeory Expansion Option
Plug-In Interface Cards

Product Data Brochure - Requires Adobe Acrobat (Click here to download Adobe Acrobat).
No.

Manufacturer

Manufacturer Item No.

Description (click for more detail)

US$ List Price

Your Price

Availability

---

1
Sato
W00409141
CL408e Direct Thermal-Thermal Transfer Barcode Printer (203 dpi, 4.1 Inch Print Width, 6 ips Print Speed, Ethernet Interface and Cutter)
$2,739.00
$1,960.58
Call for availability

---

2
Sato
W00409241
CL408e Direct Thermal-Thermal Transfer Barcode Printer (203 dpi, 4.1 Inch Print Width, 6 ips Print Speed, Ethernet Interfaces, WPCPLUS and Label Dispenser)
$2,239.00
$1,602.68
Call for availability

---

3
Sato
W00409211
CL408e Direct Thermal-Thermal Transfer Barcode Printer (203 dpi, 4.1 Inch Print Width, 6 ips Print Speed, Parallel Interface and Label Dispenser)
$1,890.00
$1,352.86
Call for availability

---

4
Sato
W00409081
CL408e Direct Thermal-Thermal Transfer Barcode Printer (203 dpi, 4.1 Inch Print Width, 6 ips Print Speed and Wireless 802.11g Print Server)
$2,165.00
$1,549.71
Call for availability

---

5
Sato
W00409341
CL408e Direct Thermal-Thermal Transfer Barcode Printer (203 dpi, 4.1 Inch Print Width, 6 ips Print Speed, Ethernet Interface, WCPPlus and Internal Rewinder)
$2,339.00
$1,674.26
Call for availability

---

6
Sato
W00409041
CL408e Direct Thermal-Thermal Transfer Barcode Printer (203 dpi, 4.1 Inch Print Width and Enhanced Ethernet Interface)
$2,044.00
$1,463.09
Call for availability

---

7
Sato
W00409011
CL408e Direct Thermal-Thermal Transfer Barcode Printer (203 dpi, 4.1 Inch Print Width, 6 ips Print Speed and IEEE1284 Parallel Interface)
$1,695.00
$1,213.28
Call for availability

---

8
Sato
W00409031
CL408e Direct Thermal-Thermal Transfer Barcode Printer (203 dpi, 4.1 Inch Print Width, 6 ips Print Speed and Serial Interface)
$1,695.00
$1,213.28
Call for availability

---

9
Sato
W00409281
CL408e Direct Thermal-Thermal Transfer Barcode Printer (203 dpi, 4.1 Inch Print Width, Wireless 802.11g, Print Server and Dispenser)
$2,360.00
$1,689.29
Call for availability

---

10
Sato
W00409311
CL408e Direct Thermal-Thermal Transfer Barcode Printer (203 dpi, 4.1 Inch Print Width, 6 ips Print Speed, Parallel Interface and Internal Rewinder)
$1,990.00
$1,424.43
Call for availability

---

11
Sato
W00409231
CL408e Direct Thermal-Thermal Transfer Barcode Printer (203 dpi, 4.1 Inch Print Width, 6 ips Print Speed, Serial Interface and Label Dispenser)
$1,890.00
$1,352.86
Call for availability

---

12
Sato
W00409021
CL408e Direct Thermal-Thermal Transfer Barcode Printer (203 dpi, 4.1 Inch Print Width, 6 ips Print Speed and USB Interface)
$1,695.00
$1,213.28
Call for availability

---

13
Sato
W00409121
CL408e Direct Thermal-Thermal Transfer Barcode Printer (203 dpi, 4.1 Inch Print Width, 6 ips Print Speed, USB Interface and Cutter)
$2,390.00
$1,710.76
Call for availability

---

14
Sato
W00409511
CL408e Direct Thermal-Thermal Transfer Barcode Printer (203 dpi, 4.1 Inch Print Width, 6 ips Print Speed, Parallel Interface with Cutter)
$2,490.00
$1,782.34
Call for availability

---

15
Sato
W00409321
CL408e Direct Thermal-Thermal Transfer Barcode Printer (203 dpi, 4.1 Inch Print Width, 6 ips Print Speed, Enhanced USB Interface and Internal Rewinder)
$1,990.00
$1,424.43
Call for availability

---

16
Sato
W00409221
CL408e Direct Thermal-Thermal Transfer Barcode Printer (203 dpi, 4.1 Inch Print Width, 6 ips Print Speed, Enhanced USB Interface and Dispenser)
$1,890.00
$1,352.86
Call for availability

---

17
Sato
W00409131
CL408e Direct Thermal-Thermal Transfer Barcode Printer (203 dpi, 4.1 Inch Print Width, 6 ips Print Speed, Serial Interface with Cutter Installed)
$2,390.00
$1,710.76
Call for availability

---

18
Sato
W00409331
CL408e Direct Thermal-Thermal Transfer Barcode Printer (203 dpi, 4.1 Inch Print Width, 6 ips Print Speed, High Speed RS232C Serial Interface and Internal Rewinder)
$1,990.00
$1,424.43
Call for availability

---

19
Sato
W00409051
CL408e Direct Thermal-Thermal Transfer Barcode Printer (203 dpi, 4.1 Inch Print Width, 6 ips Print Speed with Coax-TwinAx Interface)
$2,820.00
$2,018.56
Call for availability

---

20
Sato
W00409381
CL408e Direct Thermal-Thermal Transfer Barcode Printer (203 dpi, 4.1 Inch Print Width, 6 ips Print Speed, Wireless 802.11g PrintServer and Rewinder)
$2,460.00
$1,760.87
Call for availability